Why You Should Choose Craig Burford for Your Next Project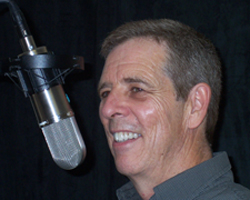 From high-energy commercial reads perfect for car dealerships and events presentations to softer, more subtle interpretations well-suited for those clients desiring a touch of distinction, Craig is the Voice Guy that communicates these and more: station ids, voice imaging, news and sports promos, narrations and industrials, as well as voice-on-hold presentations.
Over the years, this hard working Midwest voice personality has branched out to be of service to a variety of television stations, cable television companies, production studios, and advertising agencies coast to coast.
Craig's work motto is simple: "Always fast turn, Always a quality read."
Craig can deliver your audio project via mp3 wav, aiff and over-night CD. Additionally, he can take direction with phone patch capability.
From high energy reads including:
Car commericials
Sports promos
Events promotions
To the more subtle, relaxed reads ideal for:
Softer sell commercials
Narrations
Voice–on-hold
Craig Burford's voice is truly a voice for all seasons!